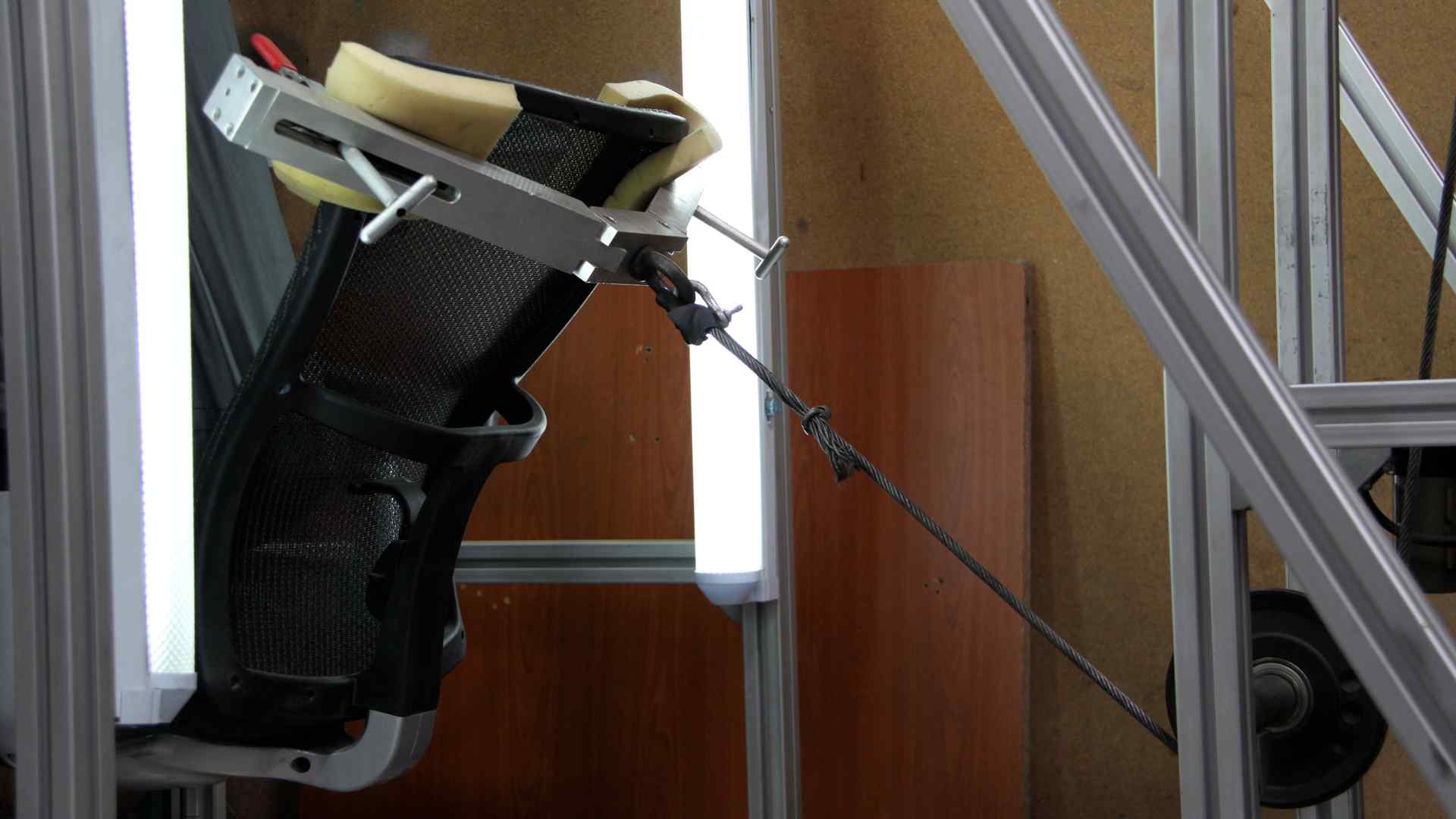 | | |
| --- | --- |
| Ergonomics redefined | Every Bristol product begins life in our in-house lab and testing facilities. We design, test, and iterate every aspect of our products to ensure they're more comfortable and sturdier than ever. Every detail matters, down to how we stitch individual upholstery panels together. Our team performs extensive research to understand how people interact with our products, so we can optimize them for better ergonomic support. |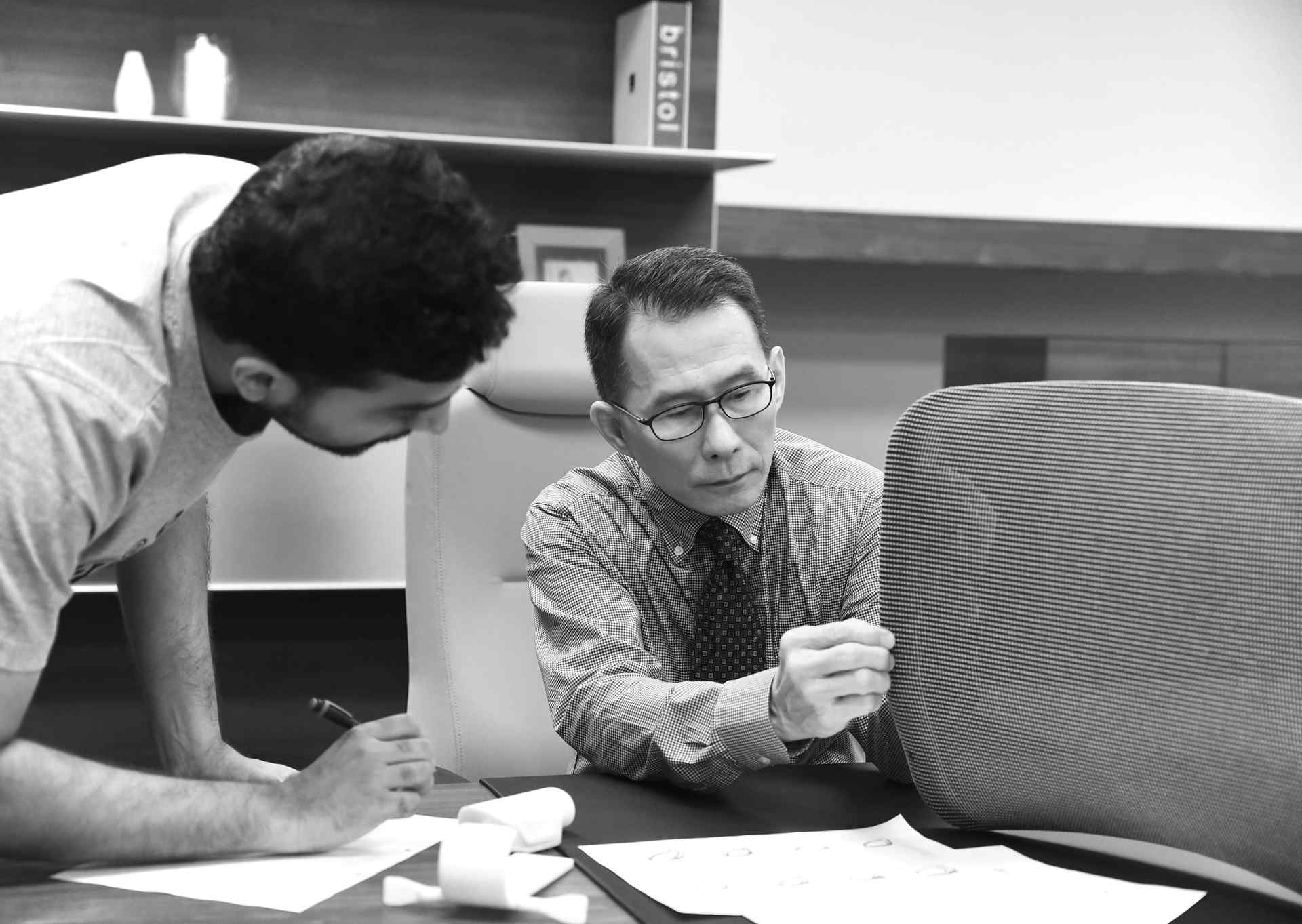 Tomorrow's technology, today
Our position as the manufacturer, supplier, and retailer enables us access to cutting-edge technologies and ergonomic feedback from our customers to realize advanced designs, craft premium bespoke materials, and design for our users' well-being and experience. Over the years, we've invested millions into R&D to improve every single product we make.
10
years of trying, testing, fine-tuning and optimizing
---
Going beyond industry standards
We take testing very seriously. That's why Bristol products are dropped, dragged, and knocked over hundreds of thousands of times in the development process to ensure they are as tough as they can be. Our products are put through rigorous tests set by internationally recognized standards bodies, and then pushed to the limit with custom scenarios that far exceed industry standards and anything they'll face in the real world.
---
Technology
3D Lumbar Support System
Seat & backrest
Soft touch 4D armrest
3-way adjustable headrest
Heavy-duty Class 4 Hydraulics
Materials
Testing
| | |
| --- | --- |
| 3D Lumbar Support System | 4 decades of innovation and science that went into its ergonomic aspects make it as comfortable for people behind their desk for eight hour stretches. We've done the configuration work for you, using our ergonomic expertise to select the best options Soul has to offer so you can be sure your chair is ready to offer unmatched comfort and support while you perform better. |
| | |
| --- | --- |
| Seat & backrest | Over the years, our R&D team has worked with testers of varying heights, weights, and body types from all across the world to meticulously sculpt each of our chairs for maximum ergonomic comfort. Our proprietary Dynaflex foam with multiple density construction, provides the ideal foam density for optimal support, and is then shaped and contoured to minimize peak pressure points. |
Bucket seat profile
Our proprietary bucket seat provides a whole new sitting experience you never thought possible. Research into human factors and ergonomics showed us that people tend to stay in the same position when they are focusing on their tasks. Our bucket seat is shaped to guide you towards the middle of the seat, providing you supportive comfort for those long sitting hours you cannot avoid.
Full mesh seat
Our full mesh version of Soul chair has a soft and supportive mesh seat, allowing air, body heat, and water vapour to pass through the seat and back so you can maintain an even body temperature while you perform your tasks on hand.
Backrest (show tilting feature)
Whether you're working, learning, or playing, it's easy to stay in the same position for hours. Soul comes with the multi-tilt feature that allows you to lock your backrest at multiple angle for the best resting position. Lean back resistance can also be adjusted to balance all weights in any position, allowing you to move your body naturally and keeping you active throughout the day.
---
| | |
| --- | --- |
| Soft touch 4D armrest | Our reseach and development team spends hundreds of hours designing new ways to keep you comfortable. After all, making the best means doing even the little things right. |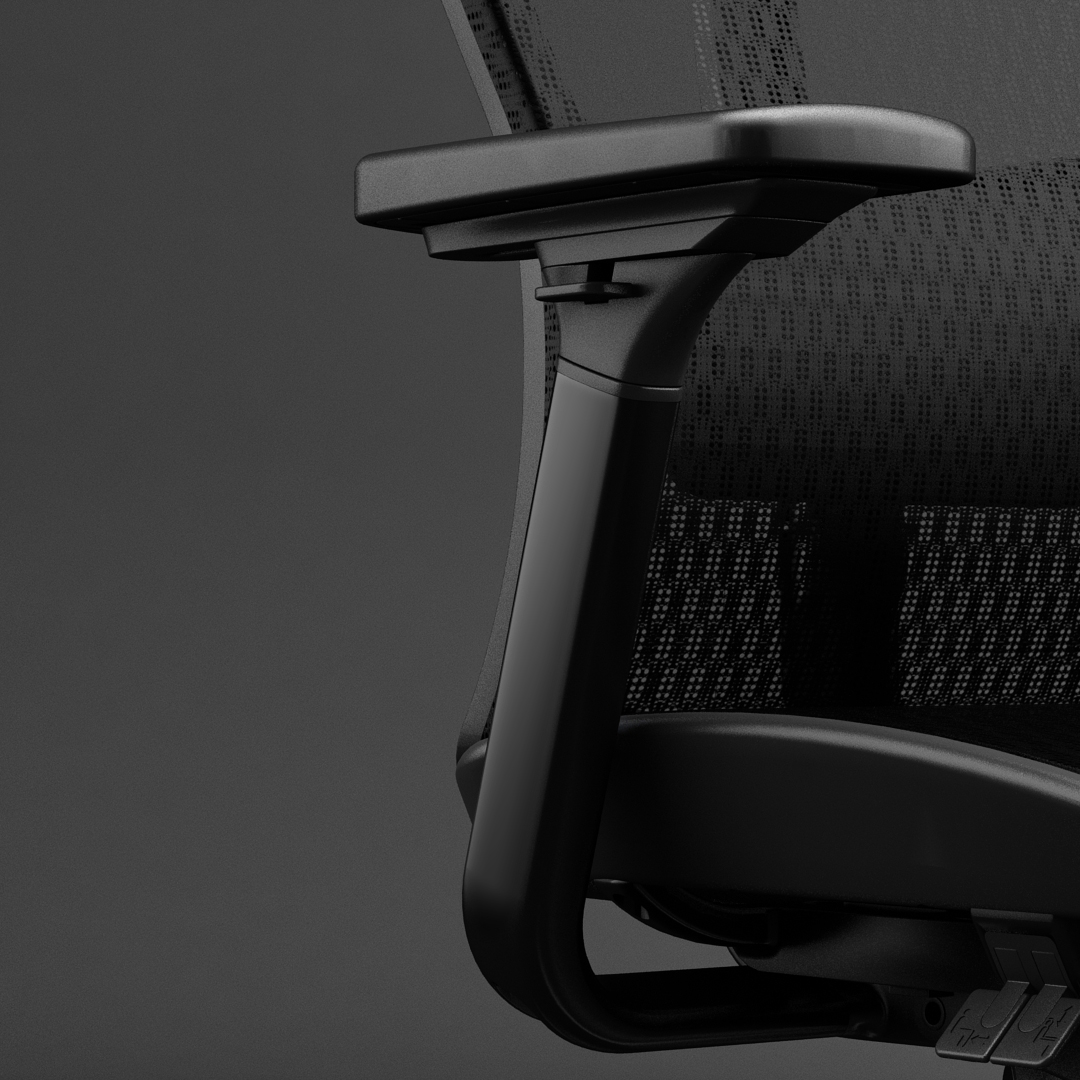 We believe in being able to choose exactly how you want to sit, so our armrests are adjustable in four dimensions. You can adjust their height, forward/backward position, left/right as well as rotate them around their axis. The armrests are also made from soft touch materials for additional comfort and support.
3-way adjustable headrest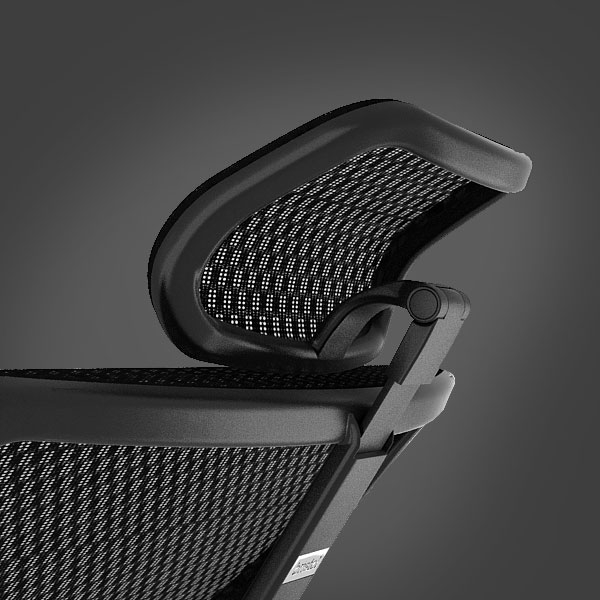 We set out to learn how we could rest our heads comfortably to better support postures. We studied the positions of people's heads and necks over long hours, monitoring micro-movements and mapping out contact points. What resulted is a headrest that is adjustable in 3 axes — up, down, and horizontal rotation.
| | |
| --- | --- |
| Heavy-duty Class 4 Hydraulics | Every design change we make aims to help more people achieve the optimal sitting posture. This means setting your feet flat on the floor, with your knees bent at roughly 90°. |
Materials
| | |
| --- | --- |
| Testing | We engineer our chairs to have your back for years to come. Soul is put through over 190 load, durability and material tests to ensure that they're more than able to stand the test of time. |
Load Tests
Durability Test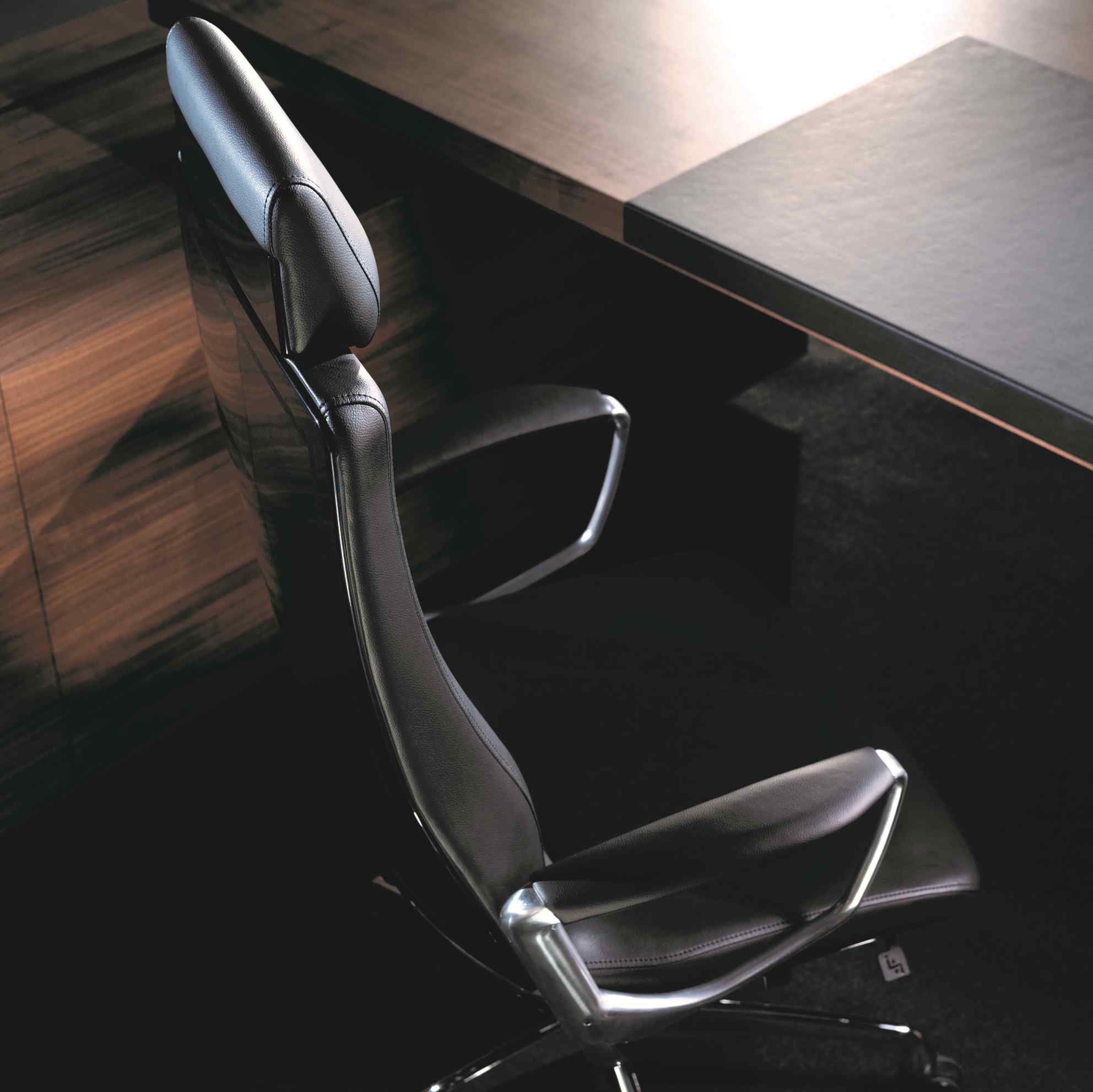 5+2 year Extended Warranty
All Bristol products are engineered for lasting comfort over the years. A lot of time is devoted to searching for more durable materials and creating tougher designs, which is why when something doesn't work as intended, we're prepared to replace it for you. Our products come standard with an industry-leading 5-year warranty that covers you for the years ahead, so you can focus on putting in your best work.
* Receive an additional complimentary 2-year warrranty extension when you share a picture of your Bristol setup.