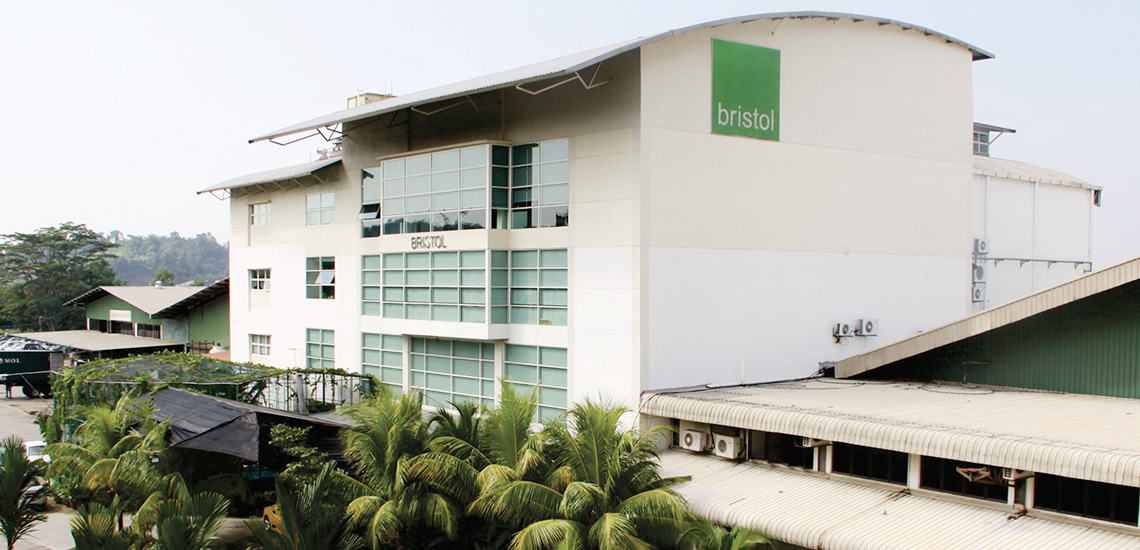 Manufacturing Expertise
The Bristol production facility in Kuala Lumpur comprises state-of-the-art machinery and technology for prototyping, precision 3D scanning, metal works, woodworks, epoxy coating, veneer lamination and more.
Our high-tech manufacturing facility is a one-stop centre designed and planned with a single objective; to have the best world-class machinery and production facilities under one roof.
Thanks to our dedicated facilities, like our metal fabrication centre, wood processing & finishing units, powder & paint division, PU cast-foam department and dedicated CNC machining centre & tool room, we at Bristol are capable of independently manufacturing and processing most of our components in-house, ensuring full control of the processes and meeting the highest quality standards and strict specifications.
Following are our facilities; all our processes are accredited with ISO 9001:2015 certification.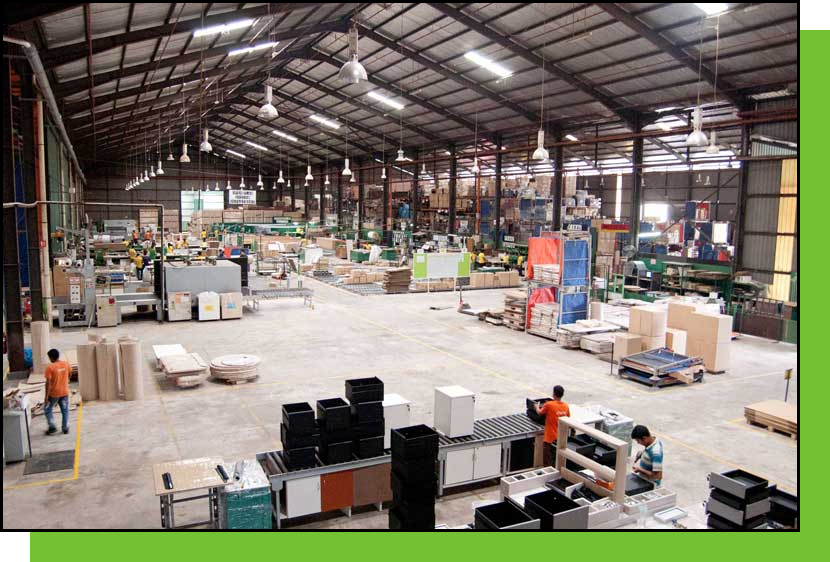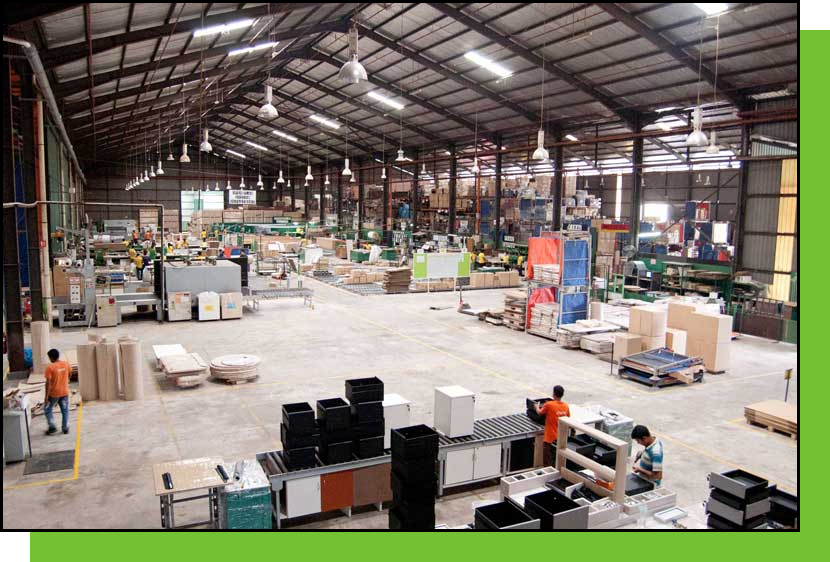 Metal Fabrication Centre
A 10,000-m facility with a monthly production capacity of 10,000 workstations and 7,000 metal case goods.
CNC Machining Centre and Tool Room
Equipped with over 20 CNC machines for in-house tool and mould development.
Wood Processing and Finishing
A 20,000-m facility with a monthly production capacity of 12,000 worktops and 8,000 wooden case goods.
Veneer Processing and Special Divisions
A dedicated veneer lamination and processing unit.
Chair Manufacturing
Our facility covers component and frame fabrication via the metal division, PU injection mould forming, upholstery and assembly of chair and sofa units.
Powder and Paint Facility
Semi-automated powder coating line with inline pre-treatment facility and reciprocators and dedicated oven.
Thermo-Plastics Division
3000m special division to process thermoformed PET acoustic panels.
Quality Control and Engineering Lab
This dedicated facility has state-of-the-art laser scanning and imaging technologies, coordinate measuring machines, cyclic test rigs for chair testing, a universal testing machine and industrial-scale 3D printing machines.