The All-New Vertigo EZ
Evolved from one of the best standing table in Malaysia, the All-New Vertigo EZ height adjustable table is going to revolutionize the way you work. High performance table that leads to a healthier way of working.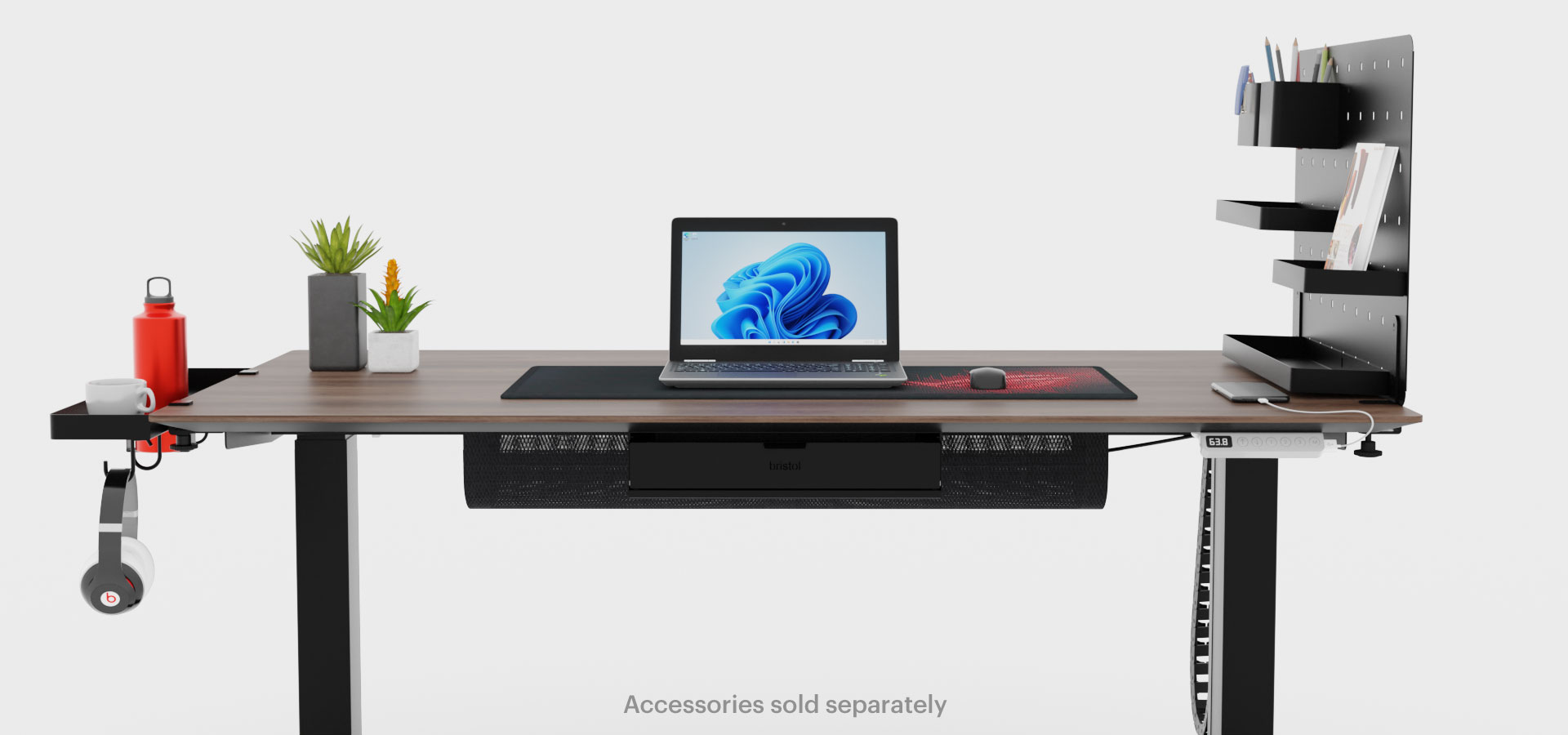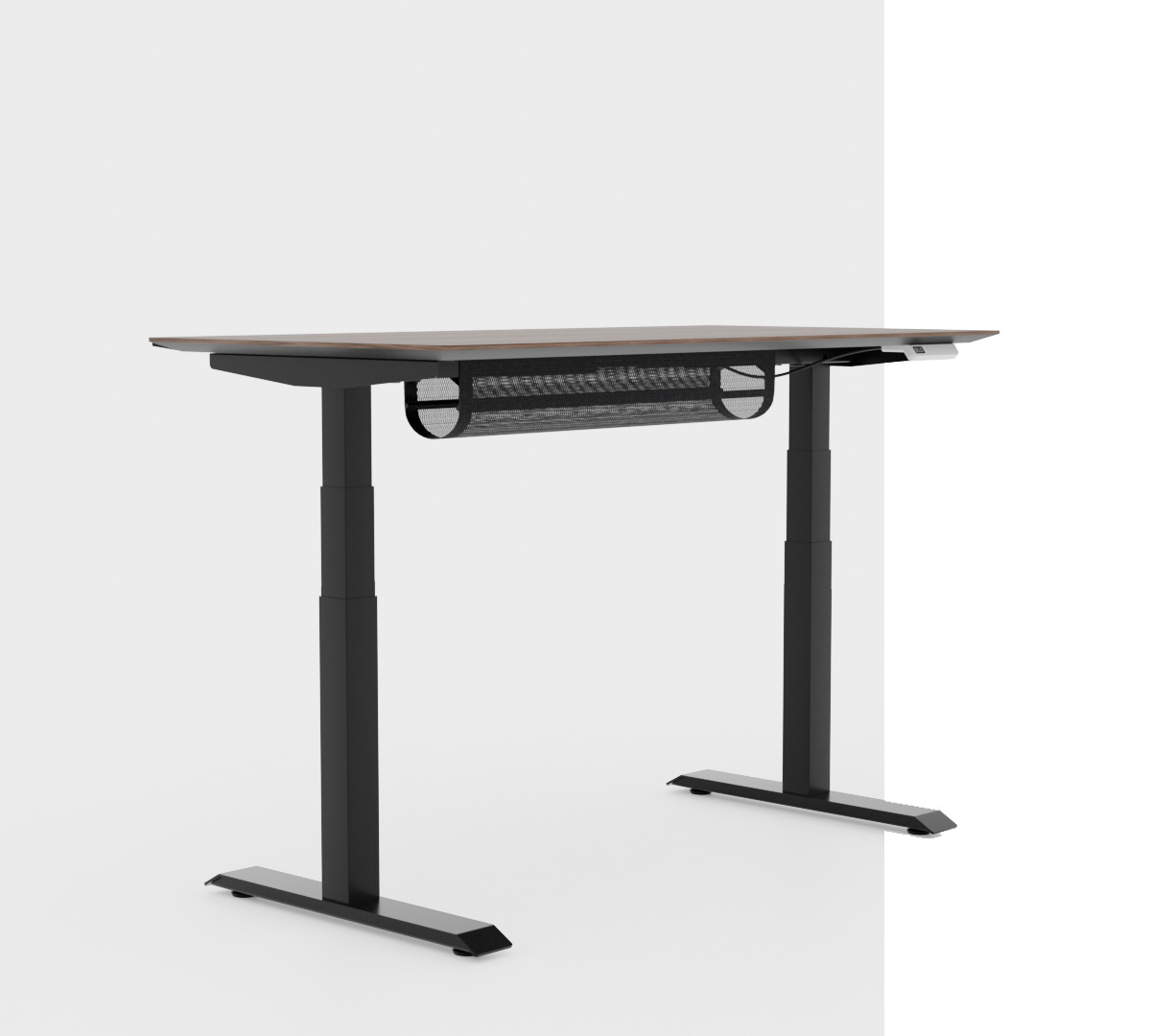 Improved Performance
We have completely redesigned the Vertigo table from ground up. Now it's better and faster than all the previous editions.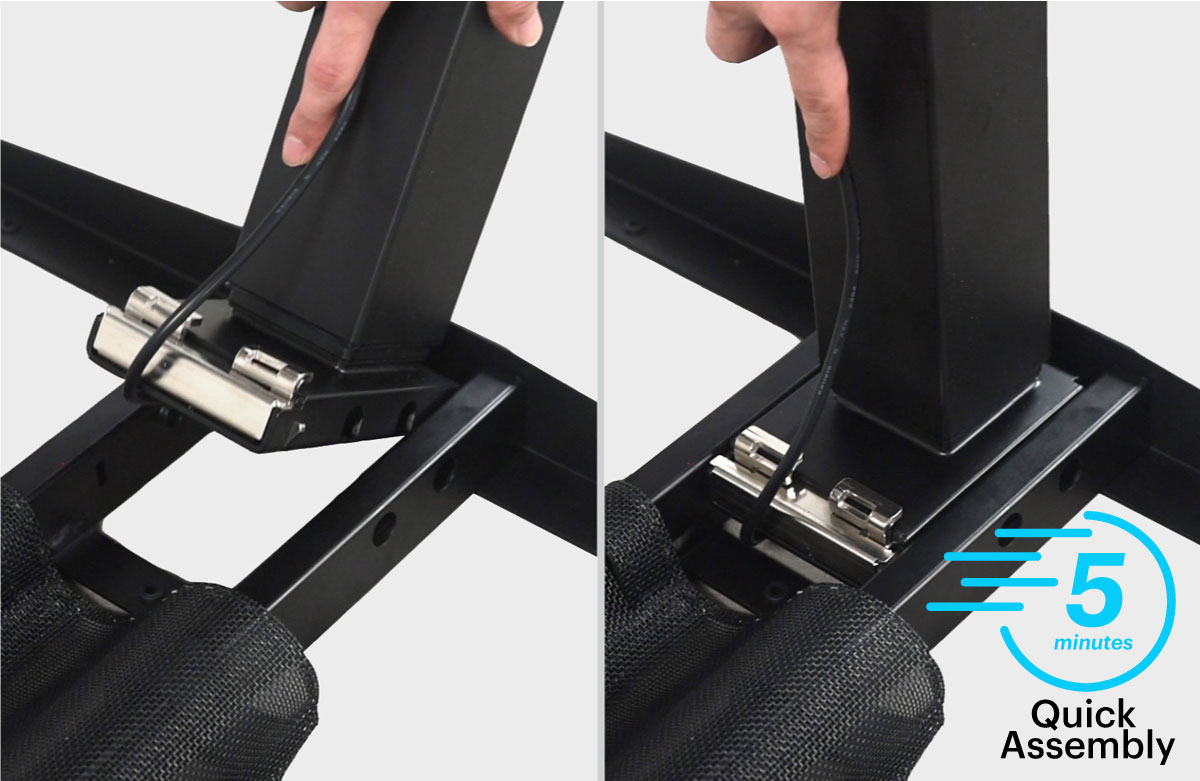 Quick Assembly
5-min QuickAssembly™ allows simplified DIY and faster installation. No more scratching your head!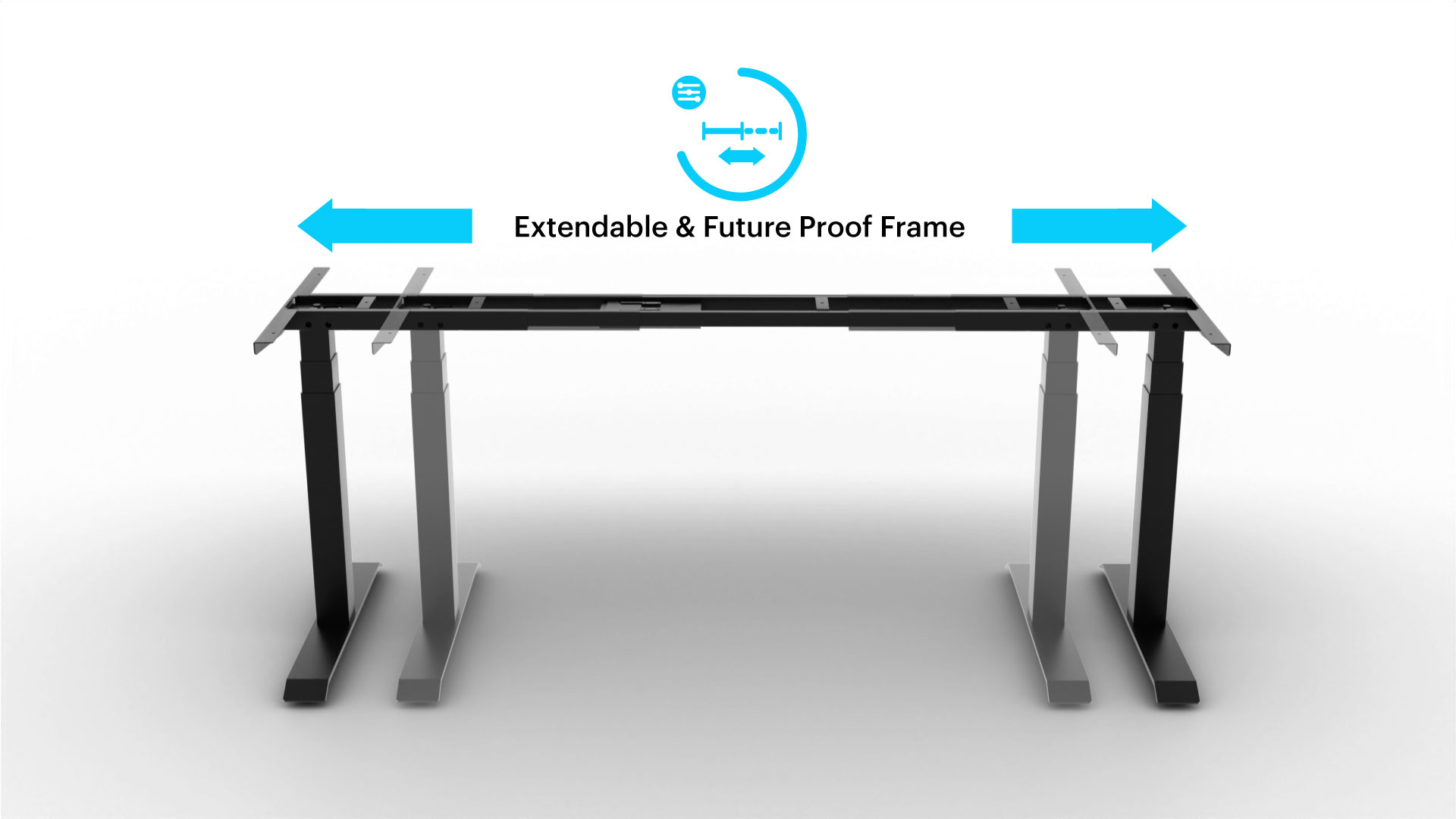 Adjustable Width
Future-proof structure design allows user to install a wider table in the future.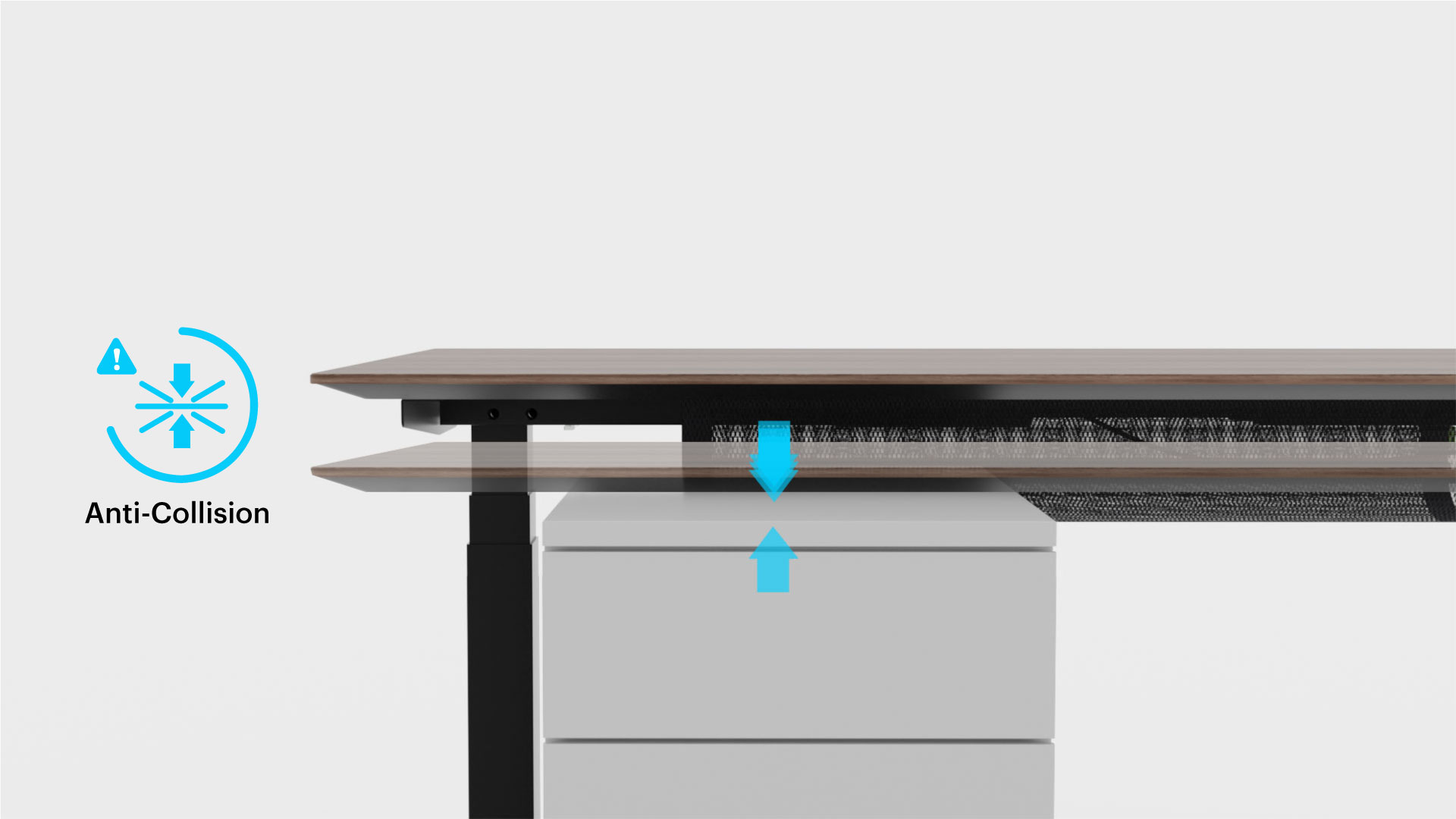 Anti-Collision Technology
The lifting column is equipped with an anti-collision technology to halt and reverse the table top for any detected obstruction underneath or above the worksurface.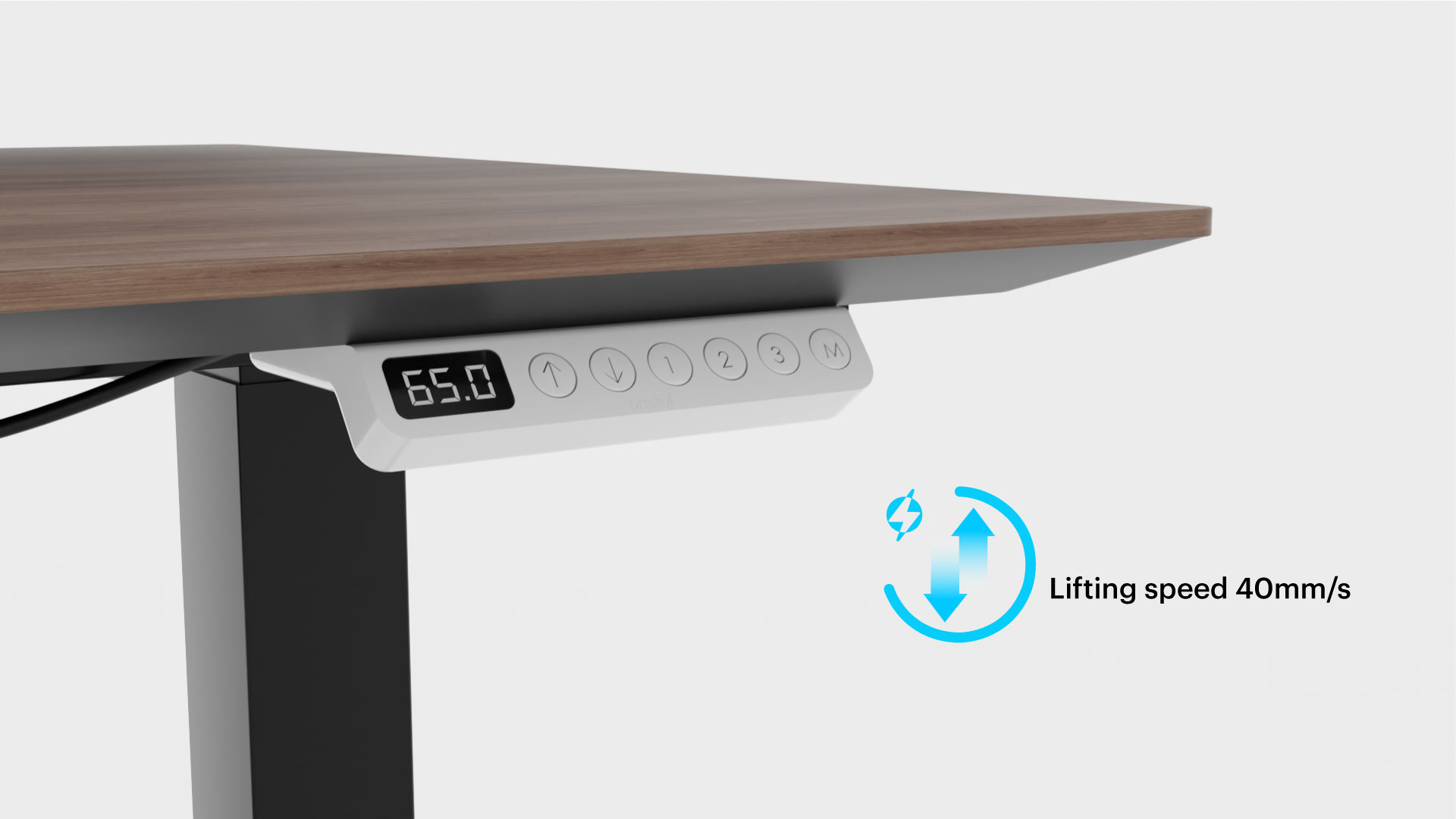 Enhanced Memory Control Panel
Save your favourite heights with our memory control panel which also comes with a sharper display for height read-out and three programmable preset heights.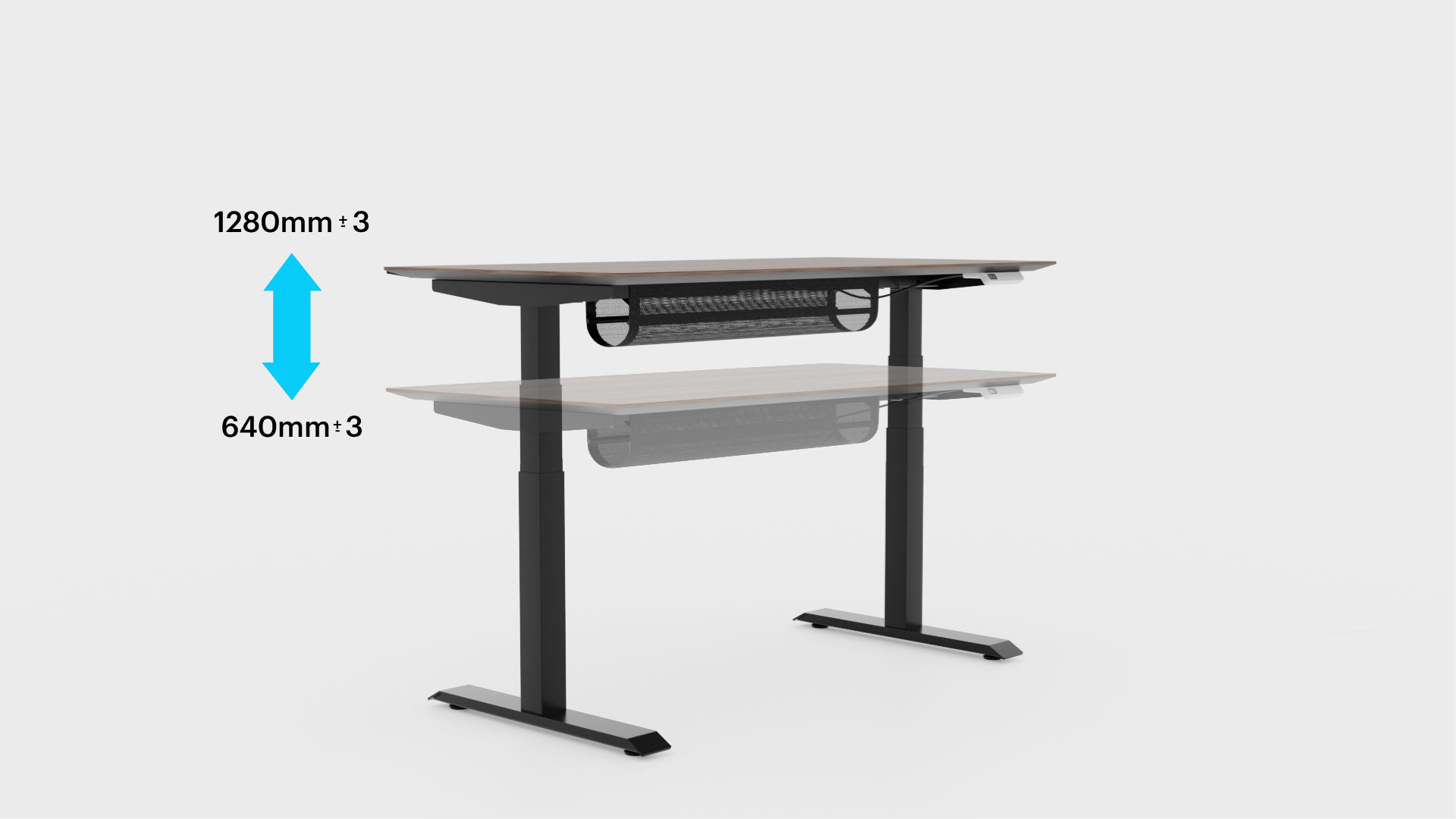 Set Your Desired Height
The table can easily be raised from 640mm normal sitting height up to the highest of 1280mm standing height.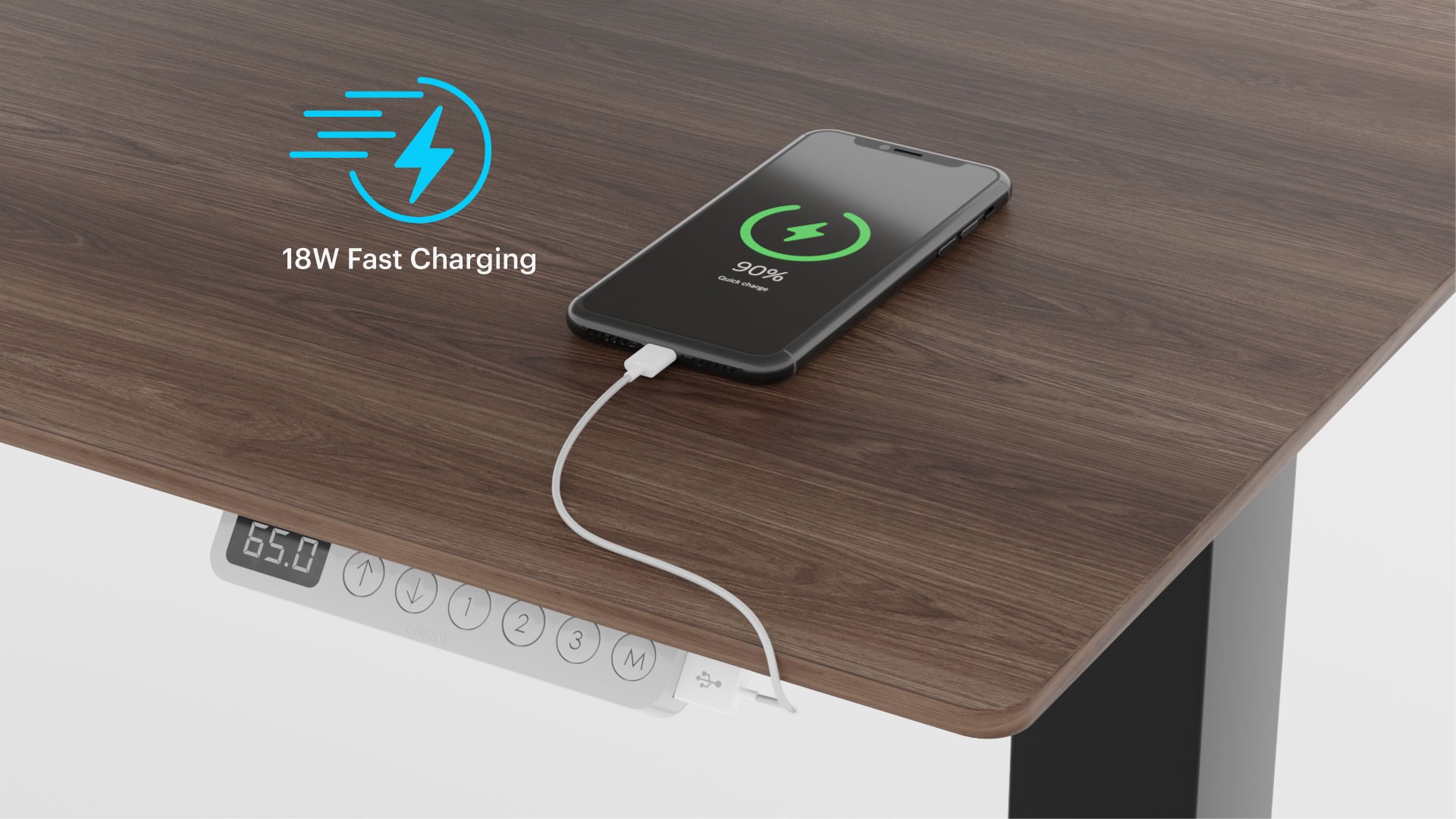 Integrated Fast Charging
User can now fast charges their mobile devices now with the 18W fast charge USB port integrated into the control panel.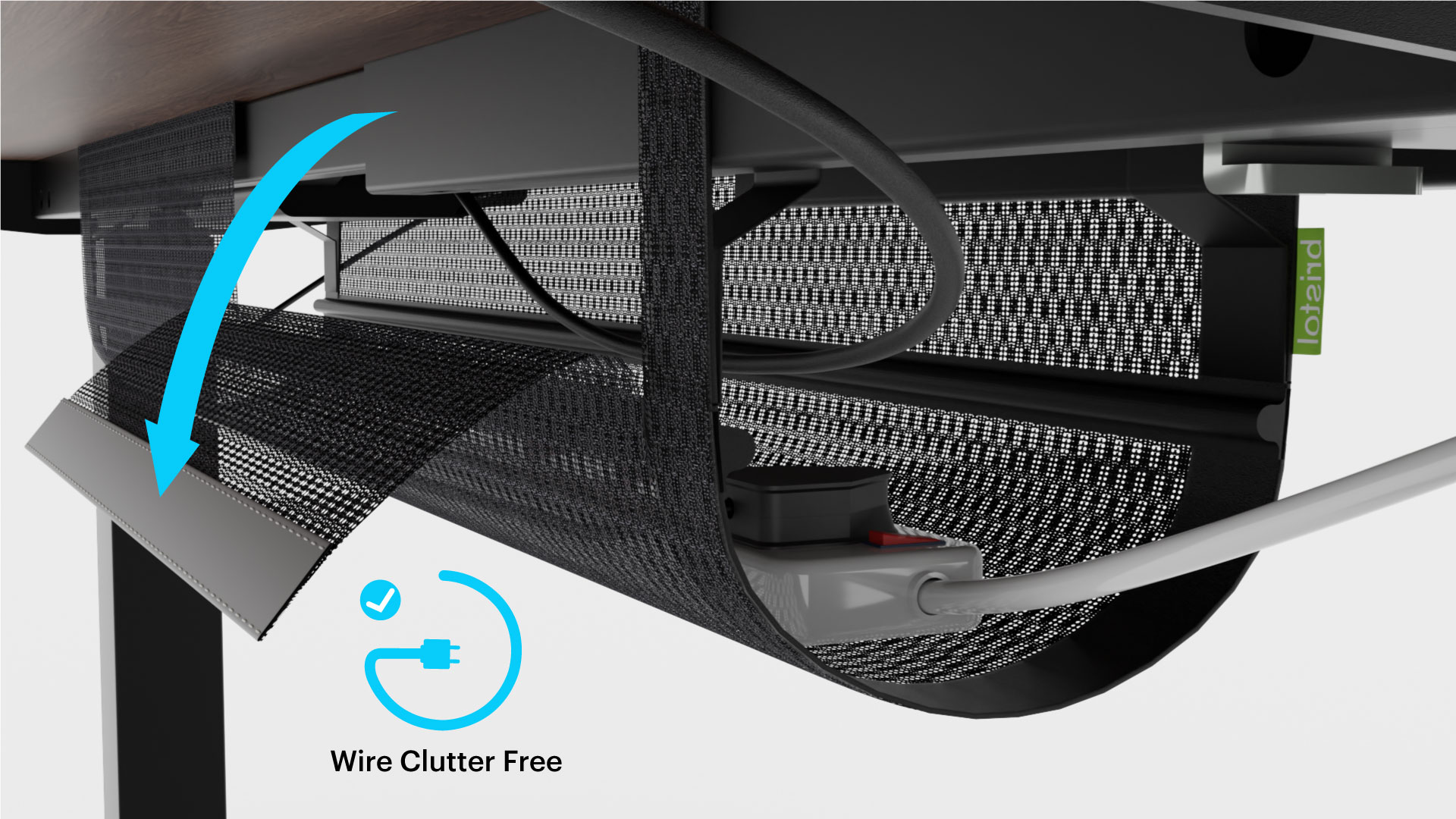 Magnetic Wire Mesh Tray (included)
No more messy wires! The magnetic wire mesh tray improves accessibility in comparison to the traditional screw-on metal tray.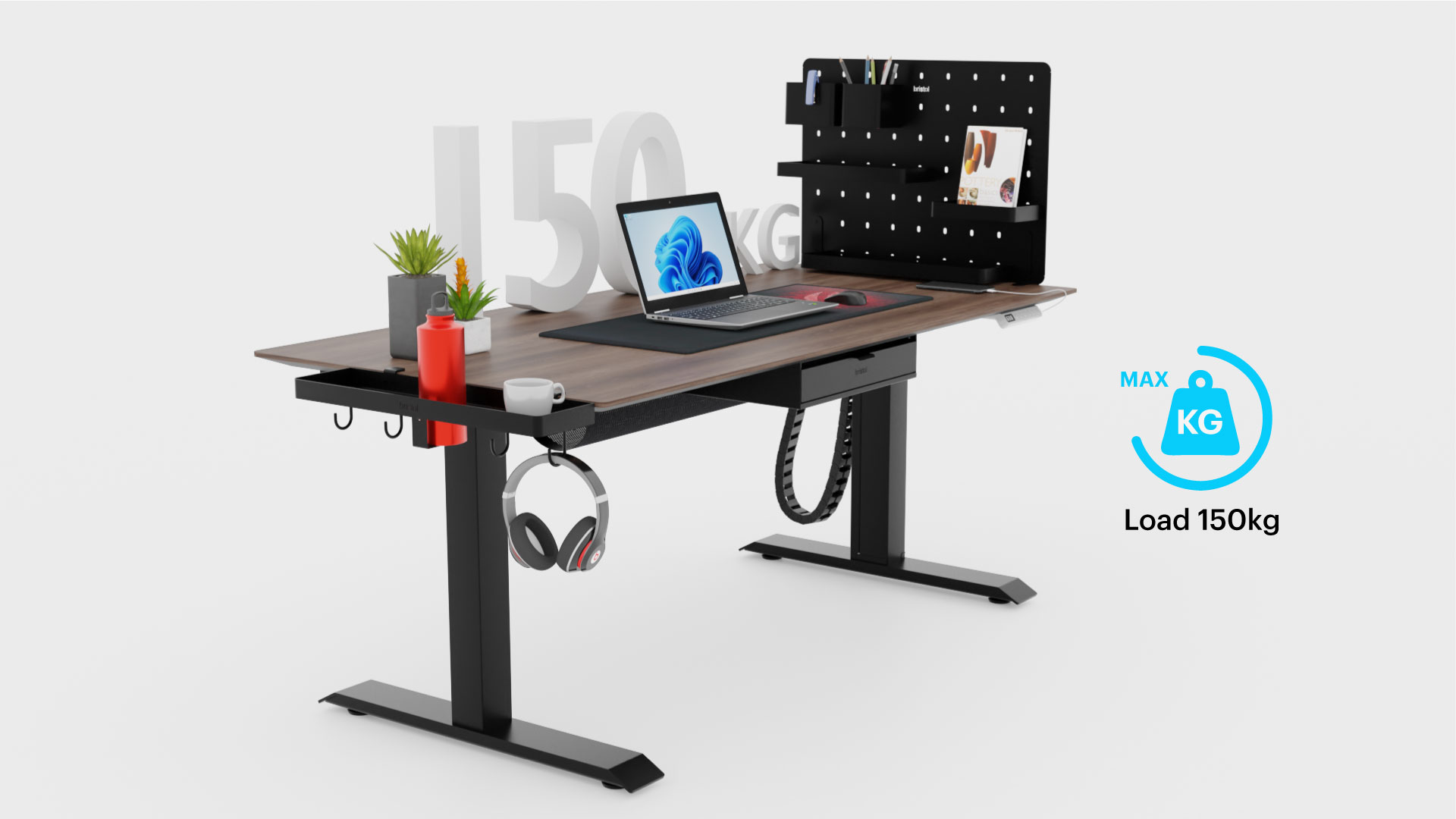 More Weight
Vertigo EZ Table can take a maximum load of up to 150kg therefore do not worry about putting up your large screen monitor or favourite accessories on the table.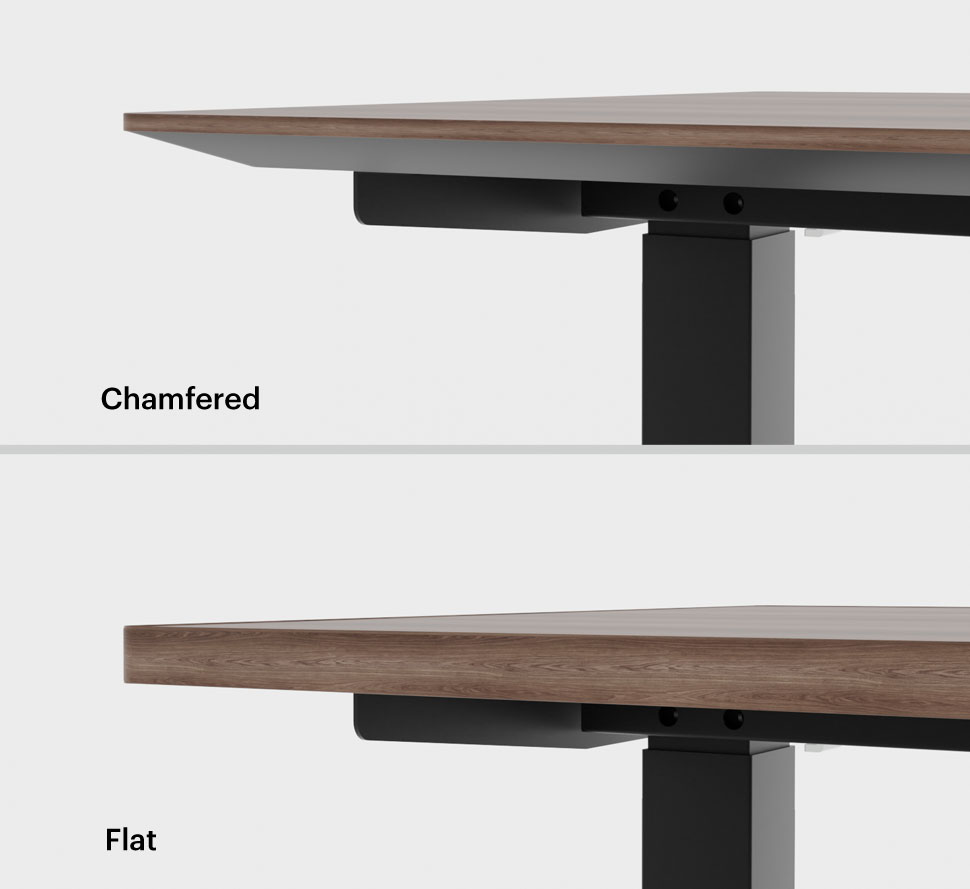 Table Edge Option
Choose between the standard flat edge table top or the chamfered edge table top for a sophisticated look and feel.
| PRODUCT SPECS | VERTIGO EZ |
| --- | --- |
| MAX HEIGHT | 1280MM -+3MM |
| MIN HEIGHT | 640MM -+3MM |
| TABLE LENGTH | 1500MM, 1800MM |
| TABLE WIDTH | 750MM |
| LIFTING SPEED | 40MM/SEC |
| LOAD CAPACITY | MAX LOAD 150KG |
| FRAME COLOUR | WHITE, BLACK |
| NOISE LEVEL | LESS THAN 50dB |
| USB PORT | 18W FAST CHARGING |
What's in the box
| PRODUCT | QUANTITY |
| --- | --- |
| LEG COLUMN | 2 |
| FEET | 2 |
| ARM | 2 |
| GLIDES | 4 |
| CENTER FRAME | 1 |
| CONTROL BOX | 1 |
| HANDSET | 1 |
| POWER CABLE | 1 |
| EXTENSION CABLE (Control box to Leg) | 1 |
| MAGNETIC WIRE MESH | 1 |
| TABLE TOP (Box #2) | 1 |
Dimensions
Materials
Table top : Melamine Faced Chipboard
Table frame : Steel, Epoxy Powder Coating
Foot : Steel, Epoxy Powder Coating
Features
Cost saving : Energy efficient electrical system with total consumption of less than just 0.1 W when tables are on standby mode.
Fast adjustment : Table can be adjusted from the sitting position (640mm) to standing position (1280mm) in merely 16 seconds.
Programmable Control Panel with 3 memory functions : Enables you to set your work surface to your preferred height.
Anti-Collision System : Electrical system is integrated with anti collision sensor which prevents the table from moving upwards or downwards when obstruction is sensed.
Packaging : This product comes as 2 packages. Package 1 - Base structure & magnetic wire mesh. Package 2 - Table top.
Assembly: This product is delivered completely knock-down. Self-Assembly (DIY) is required. Please purchase "Table Installation" should you require assistance to assemble.
Delivery time: 2 - 4 weeks
Please click the link below to download the product details in PDF.
Vertigo EZ DIY installation video: