Product Overview
The Swell armchair is the perfect companion for any lobbies, lounges, and even for your home. It is offered in three variations; 360-Degree Swivel, 21-Degree Rocking Motion, and a Tilting Function with Upright Locking Mechanism.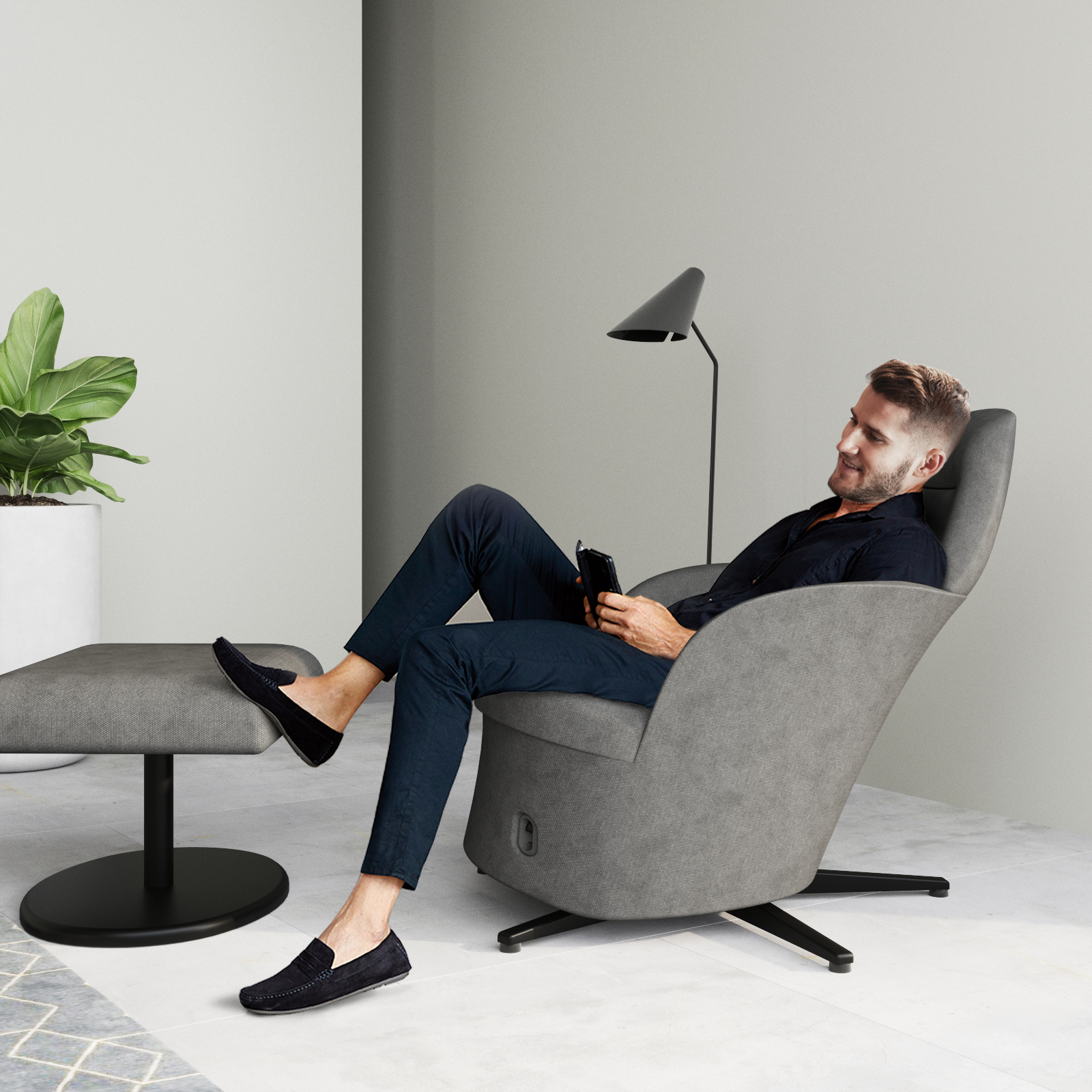 Sculptural Comforting
The combination of sculptural qualities and a distinctly functional design makes Swell armchair an ideal piece for the contemporary home and public spaces alike.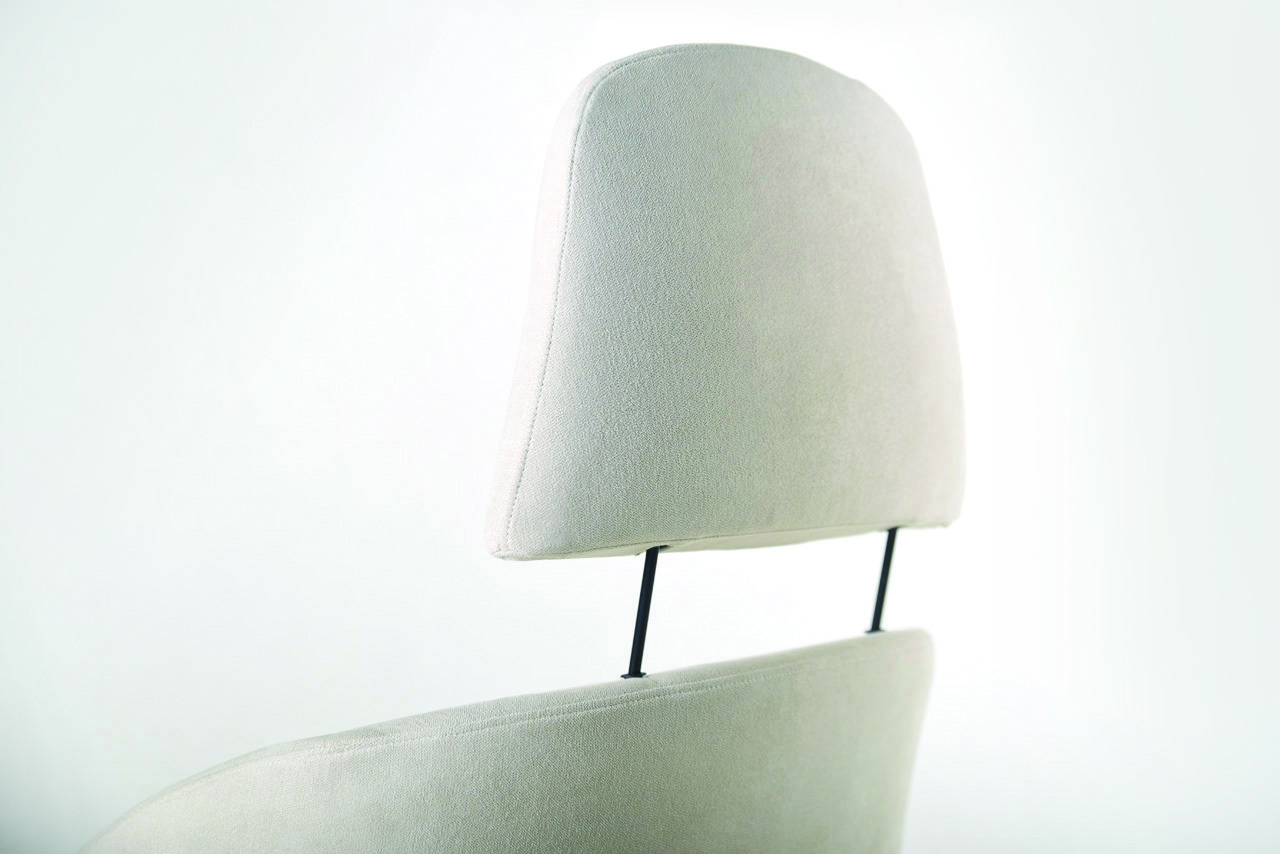 Headrest adjustable
The headrest can be height adjusted to support your head comfortably.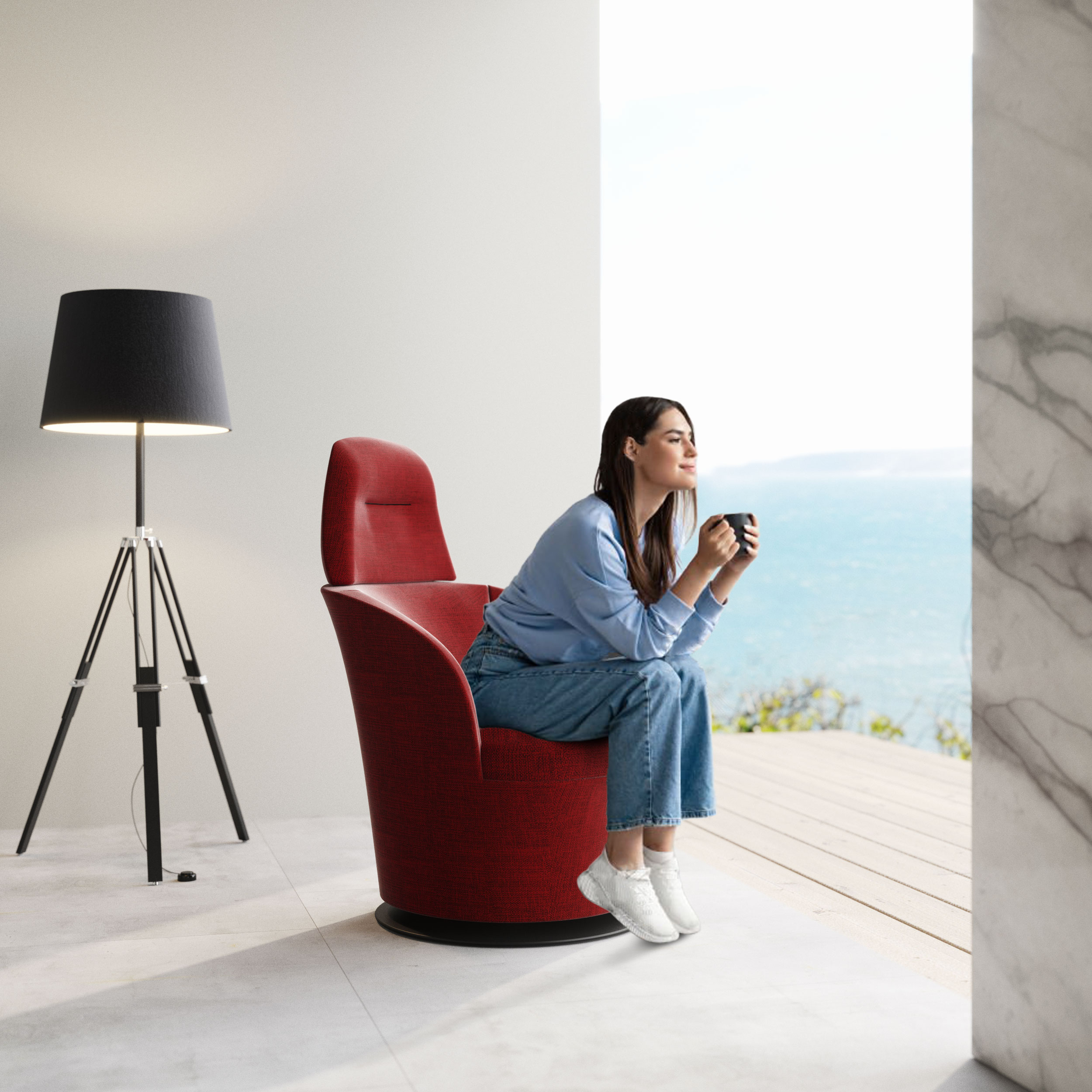 More options is always better
Be it a recliner, rocking or a just the standard swivel version, you will never go wrong with any one of them.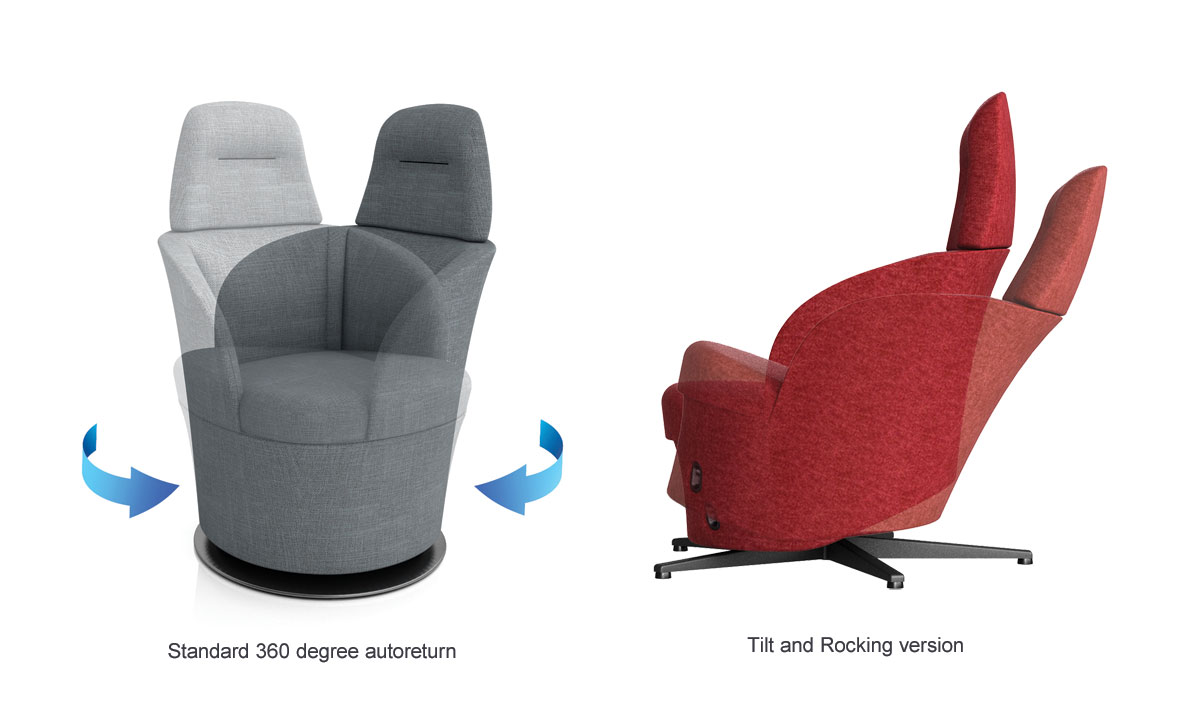 Choose the function you need
The recliner allows you to tilt backwards while the standard version can swivel and autoreturn to its original position.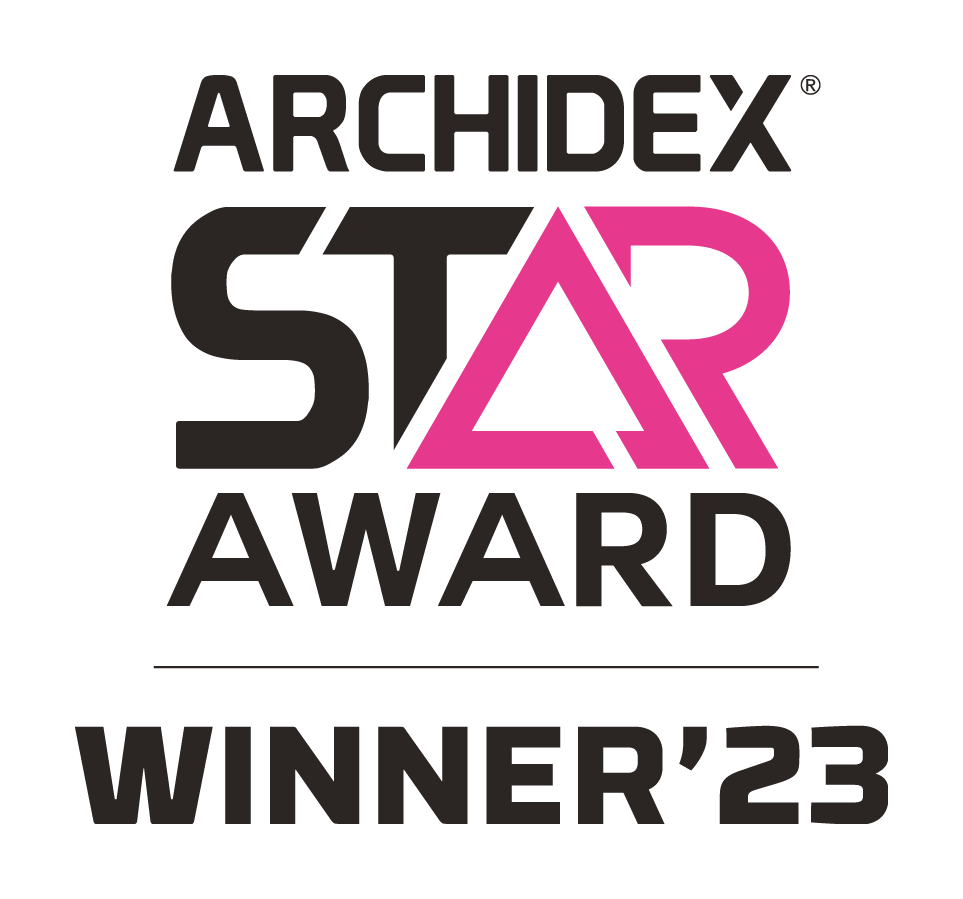 Winner of the Archidex Star Award 2023
The Swell armchair has won one of the prestigious product award at the latest Archidex 2023.
Dimensions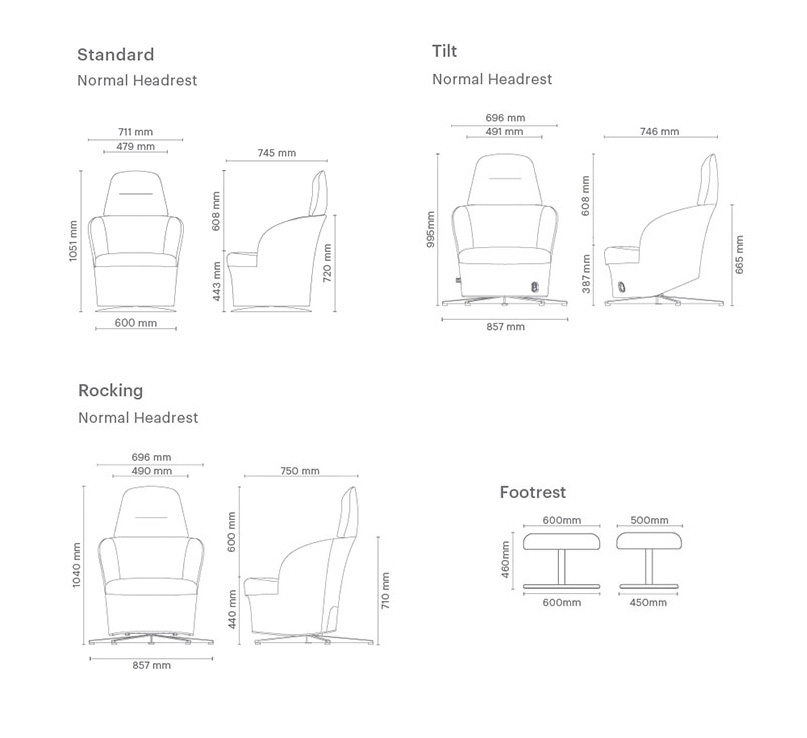 Materials
Body : Plywood with PU foam moulded padding. Upholstered in fabric.
Standard Base : Round metal base with powder coating.
Tilt & Rocking Base : 5 prong metal base with powder coating.
Seat : PU foam moulded with MDF board and metal reinforcement. Upholstered in fabric.
Headrest : Adjustable height and removable. Plywood with PU foam moulded. Upholstered in fabric.
Footrest : Base in 25mm MDF board with spray paint. Cushion in PU foam moulded.
Features
Seat Adjustments : Autoreturn 360 degree swivel (Standard), Tilting with upright locking and tension adjustment (Tilt), Rocking front to back (Rocking)


Packaging & Assembly
Assembly: This product is delivered fully assembled.
Delivery time: 2 - 4 weeks (Made to order)